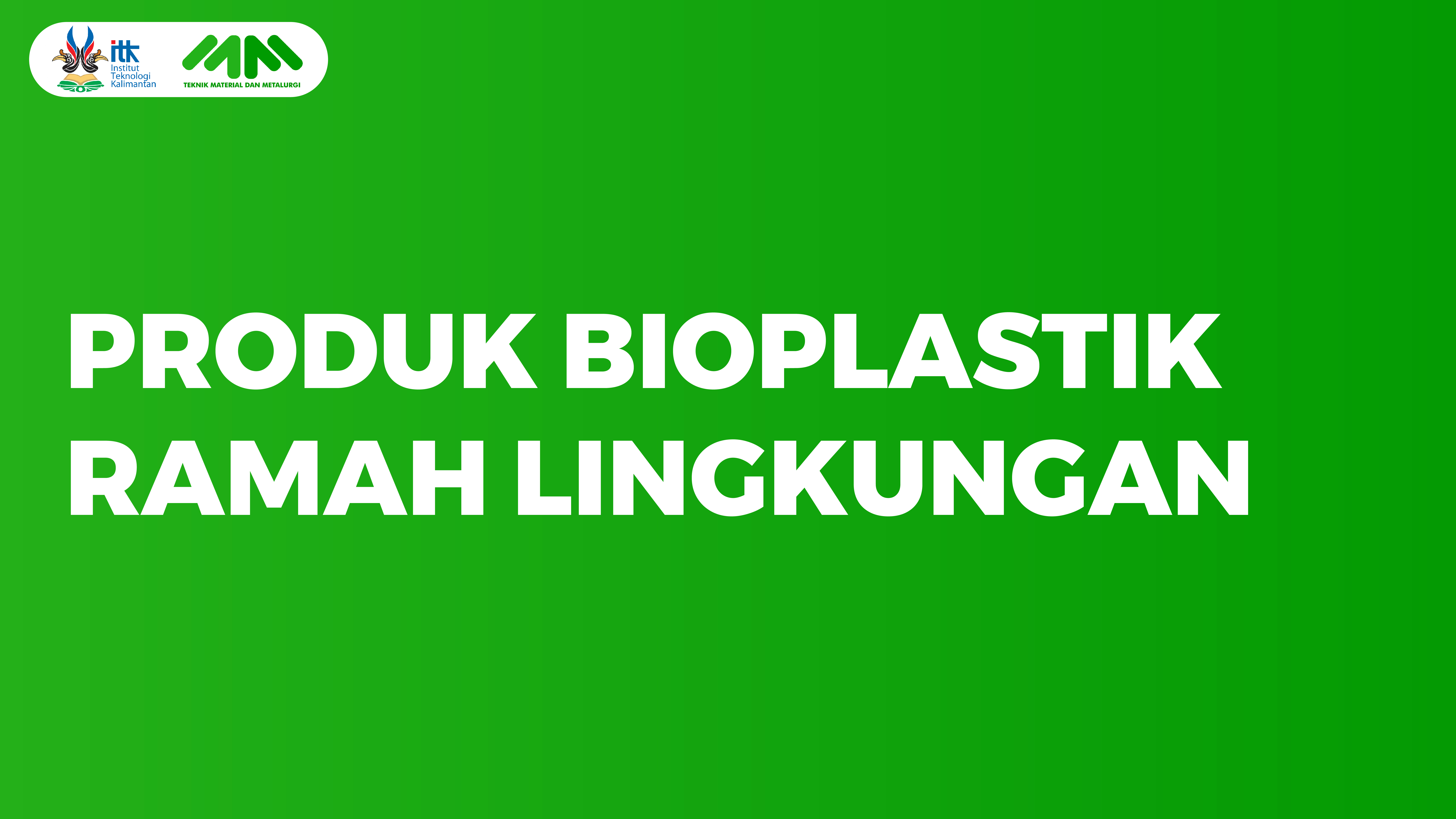 Until now, plastic is very busy being used for various needs, thus creating large amounts of waste and making it difficult to decompose in the environment. In addition, the waste of aking rice and crab shells in the area around Karang Joang, North Balikpapan, East Kalimantan has also received little attention. "Well, we can solve these two problems by utilizing the two types of waste as the basic material for making environmentally friendly bioplastics," said Mrs. Nia Sasria, S.Si., M.T. as a Materials and Metallurgical Engineering Lecturer who came up with this idea for the first time, through the research grant program of the Ministry of Research, Technology and Higher Education (Kemeristekdikti), this idea can be realized.
The idea attracted the attention of four students of the ITK Materials and Metallurgical Engineering Study Program to experiment in the laboratory, they were Asrilsyah (06161013), Ryan Hernando (06161067), Marco Dendy Rizaldy Tambunan (06161041) and Septian Windarta (06161069). Although this experiment was carried out in the midst of the Covid-19 pandemic, this did not reduce their enthusiasm for innovation, until they finally succeeded in creating environmentally friendly bioplastics.
"Our bioplastic products are obtained by mixing starch from the extract of aking rice waste and chitosan which is synthesized from crab shells. Meanwhile, to create the flexibility of plastic, we use glycerol in various variations, after that we test its biodegradability in the soil and also its mechanical properties using a tensile test," explained Asrilsyah.
Bioplastic manufacturing and testing process
Through this research, it is hoped that this bioplastic product will be able to become an innovation product and reduce the problem of plastic waste in the environment.